Send a Support Letter
Dozens of organizations and individuals around the country have voiced their support for the Sin by Silence Bills. Join the impact!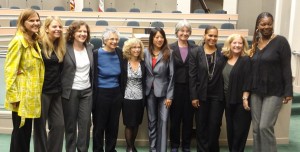 Letters make an huge impression on the Governor and his decision to show there is public support for a bill.
Download a sample letter of support for the Sin by Silence Bills to lend your voice on the importance of giving the opportunity for incarcerated battered women to receive the freedom and justice they have deserved for decades.
Include your own edits/comments, add to official letterhead, and send it directly to the Governor via mail or fax.
Address:
Governor Jerry Brown
c/o State Capitol, Suite 1173
Sacramento, CA 95814
Fax: (916) 558-3160 – Attn: AB 593 & AB 1593

Find out other ways you can take action to support the Sin by Silence Bills >>